SAFGRATE - Molded Fiberglass Grating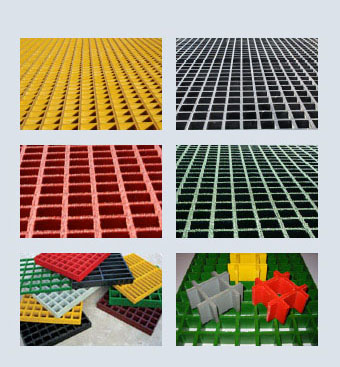 Please call for quantity discounts.
SAFGRATE molded fiberglass grating provides a cost effective solution and long lasting performance for many industrial and recreational applications. Fiberglass offers superior strength and durability in corrosive environments compared to traditional metal grating.
SAFGRATE molded grating is constructed in one piece from continuous fiberglass rovings and a wide range of premium polyesters or vinyl ester resins. A unique three step weaving process ensures that all glass reinforcements are lined up in the center of bars and protected by the outer resin layers. All grating is tested by independent third-party companies to testing standards set forth by the Fiberglass Grating Manufacturers Council.
Quality and customer service are what set North American Grating above everyone else. We strive to offer a level of customer service that exceeds the customer's expectations. Located in Covington, Louisiana we offer expedited delivery on all stock items being shipped domestically.
Applications

Chemical Plants
Water Treatment Plants
Brewing & Distillery
Air Pollution Control
Marine/Offshore
Processing Plants

Pigments & Dyes
Caustic & Chlorine
Petrochemical Plants
Oil Rigs
Fisheries
Agricultural

Food Processing
Chemical Fertilizers
Pulp & Paper Mills
Power Plants
Sewage Treatment Plants

Key Features
Corrosion & Chemical Resistant
SAFGRATE molded grating is manufactured with continuous glass fiber strands wetted thoroughly with premium grade polyester resin. Such inherent characteristics ensure excellent corrosion resistance over a wide pH range both acidic and caustic.
Great Tensile Strength
A three step continuous fiberglass strand alternating layers and ultimate one piece construction distributes loads to bi-directional bars for greater tensile strength.
Impact Resistant
Unlike metallic grating which will deform and need replacement over time, impact resistance fiberglass grating allows for repeated deflections without permanent deformation.
Fire Retardant
All molded grating resins have a class 1 flame spread rate of 25 or less, per ASTM E84.
Non-Conductive
Molded grating is ideal for electrically hazardous locations. Its inherent properties reduce the risk of electrical shock by acting as an insulator between conductive materials.
Slip Resistant
Two different surface types are available to offer maximum slip resistance for any application. The built-in concave surface offers adequate protection for most applications. The grit surface will provide excellent slip resistance and last longer from normal wear and tear.
Non-Magnetic
Molded grating can be used in sensitive areas where the inherent magnetic properties of traditional metal grating could prove lethal.
Non-Sparking
Molded grating is well suited for applications in which sparks may trigger explosions or fires due to build-up of combustible gases.
Maintenance Free
Molded grating offers a maintenance free alternative to metallic grating due to its inherent ultraviolet resistance characteristics and corrosion/rust resistance properties.
Easy Installation & Fabrication
Molded grating weights about one-fourth that of traditional metal grating. This makes installation and fabrication easily accomplished with no more than two people and standard equipment.